Data Programming
Specialist Mail has extensive experience in Data Programming.
Our team's knowledge, current software and techniques assist our clients to efficiently connect to their target audience whilst achieving postal savings through our knowledge of the Australia Post system.
Our data services include
DPID Barcoding
Delivery Point Identifier (DPID) is a unique number that Australia Post allocates to a physical addresses – as new buildings are built and new addresses are created, these numbers are updated and added to what is called the Postal Address File (PAF File). By printing a Barcode image of this number with an address, Australia Post can scan the code and automate some of the sorting process. Producing mail this way makes the mail eligible for Postal Discounts.
Variable Data
The simplest form of Variable Data Printing (VDP) is the name and address on a letter or envelope. When you get a bank statement you see countless pieces of Variable Data – all specific to you placed throughout even a multi-page statement. When a data file is linked to a document the different parts of the data can be mapped on to the document. Variable refers to the fact that it changes according to the data in the file and Data refers to the fact that it is only data or text that is printed from the file.
Print Post Sorting
Print Post is another category of mail designed for regular publications, any publication that is mailed at least two times a year of at least 100 items is eligible. The publication has to be registered with Australia Post and they allocate a unique number for the publication. The unique number needs to be printed on the address piece (envelope of address flysheet) and the item is eligible for discount Postage rates. Print Post sorting is based on Postcodes and the more items you have going to the same postcode the cheaper the pricing can be.
Linehaul sorted items can be eligible for further discounts – we can process your data to analyse what sort of discount you are able to get.
De-Duplicating
De-Duplication is a process where duplicate records in a data file are identified so they can be removed. We have specialised software and techniques to search for data that looks the same. This can be Names or Addresses or other data segments that are contained within a file. The records can be automatically marked for removal or manually selected from a list of matched records. Removing duplicate records avoids sending people more than 1 mailpack and the associated wasteful costs.
We can identify whats in your database by matching things like
– Name & Address
– Company Name
– Customer Number
– Multiple contacts at the Same Address
Or any other specific information you have in your data.
We provide you with a report of all duplicate matches and you can select which to remove or we can auto select based on your criteria.
Data Security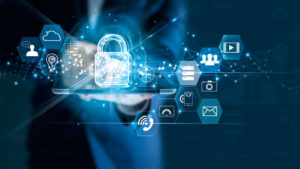 We take the security of your data very seriously.
We handle thousands of data files each year.
All data is kept in a secure environment and used for its' intended purpose only
For further details please see our Data Policy & Procedures Guide
Click here to download copy of data policy & protection plan